Achieving Defensible Data with Data Classification
While data classification is increasingly more important, traditional classification tools have limitations.
Traditional tools: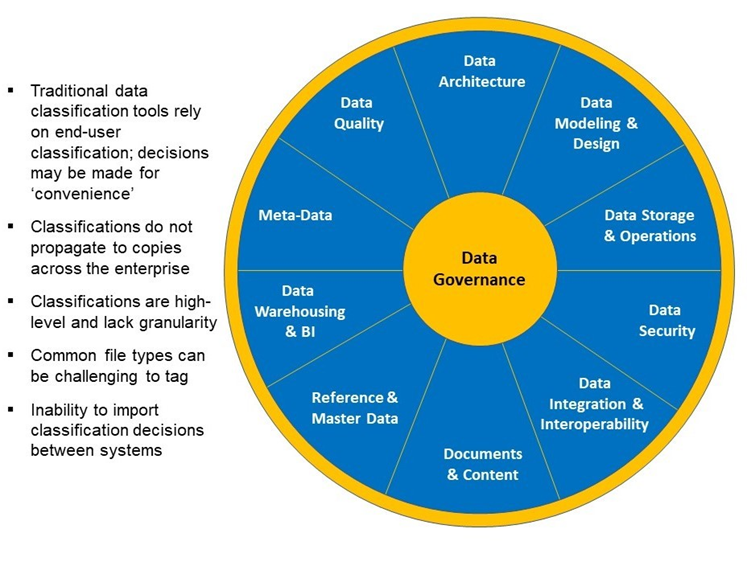 Require data be moved – while increasing costs, more importantly, moving data violates the very principles of Information Governance by duplicating PII/PHI/PCI
Rely on end-users to assign classifications – Information Governance is unique for each organization. As circumstances and conditions evolve over time, allowing end-users to classify is risky for obvious reasons. Often they make a classification decision out of convenience.
Do not propagate classifications across the enterprise
Lack of granularity – making important compliance and legal decisions based on incomplete data details.
Classification that Enables Defensible Data
Classification capabilities should give information security and privacy professionals visibility to identify and govern critical and sensitive data across the enterprise. Having immediate intelligence when sensitive data is at risk allows data governance professionals to remediate events quickly and easily.
A Central Classification Library applies appropriate tags to identified files, tracks those tags on all copies of data across the enterprise, resulting in enterprise-wide data security. And cyber/DLP systems can 'see' risky data begin to move and take action to head off a breach of data governance policies.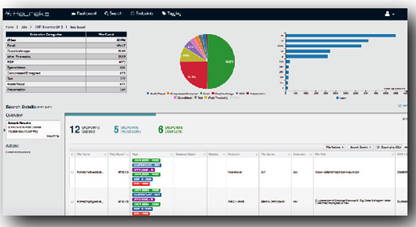 The Central Classification Library can be customized for litigation preparation or for data privacy compliance, including GDPR, CCPA or any jurisdictional compliance guidelines.
Consistent document classification
Propagates classification to all duplicate files across the network
Knows the location of all critical and sensitive data
Responds to privacy and cybersecurity events (SAR's/DSAR's) quickly and easily (see below)
Shares classification tags with other data-driven workflows, i.e., DLP
Imports classification & tagging decisions from other platforms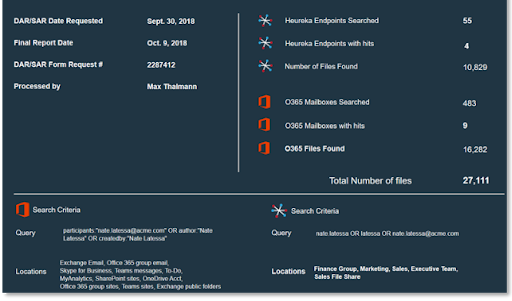 Data privacy compliance requires a workflow that enables timely response to SAR's and DSAR's at consumers' requests. Heureka will generate results to be exported to reporting platforms, such as Tableau.
COMPLIANCE DASHBOARD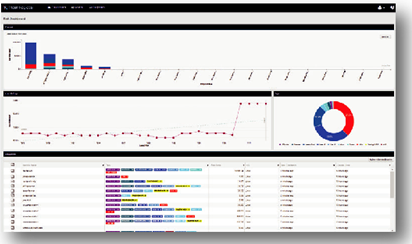 The Compliance Dashboard displays high-risk endpoints along with the risk types to include PI/PHI/PCI information. Current and 30-day views are available with user-specified granular reporting. Endpoints can be selected for file-level searching to include Boolean, metadata and regular expressions. File-level actions such as collect, quarantine encrypt or delete round out the workflow along with export reporting.
The Compliance Dashboard enables:
Managing all endpoints from a single user interface
Mapping and tracking sensitive data in real-time
Analysis of data in-place, at rest without copying and/or moving data
Boolean, regular expression searching
File actions to include collect, quarantine, encrypt or delete
Auto–classification and SHA-1 and MD5 value assignments
Scheduled searching
Classified data begets Defensible Data:
Risk mitigation
Optimization of data for litigation and matter proportionality
Data privacy compliance.