Achieving Defensible Data with Data Classification
Data Classification
Chief Legal leaders are focused on compliance, risk mitigation as well as data. 
63% are most concerned about Business Risk
60% say Data Privacy poses the biggest legal risk
1700% – anticipated increase of remote workforce
At the center of these risks and concerns is data; particularly, unstructured data. Unstructured data is 80% of all data, it is the home to PII as well as it is growing exponentially.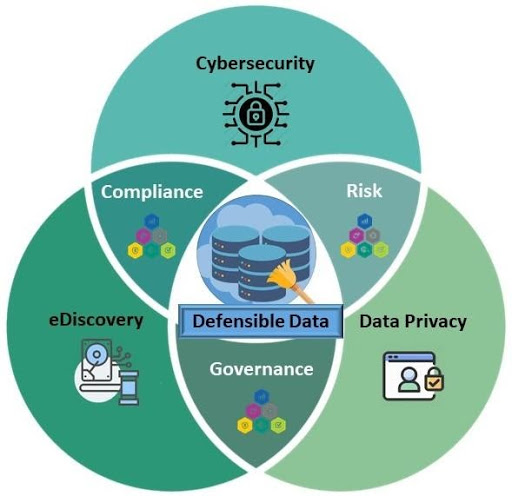 Defensible Data is achieved by a disciplined process of data classification of unstructured data. Defensible Data enables:
Compliance with regulatory as well as privacy initiatives
Protection of critical as well as sensitive data from cybersecurity threats
Timely response to litigation as well as investigations. 
Defensible Data is data value optimized, and data risk minimized.
Data Classification is the point at which we can disposition data based on risk, duplicative nature, or value to the organization: 

"Tagging" is the way in which we identify Personal Information (PII/PHI/PCI) as well as other data for a very specific disposition.
Identify sensitive data to include Personal Information and Intellectual Property
Identify as well as scrub 'ROT' data (Redundant, Obsolete and Trivial) 
Classify data based upon Information Governance principles
Act on specific files to include Quarantine, Collect, Delete or Encrypt
3 key outcomes from classified data:
Risk mitigation
Optimization of data for litigation as well as matter proportionality
Data privacy compliance
To Find Out More Please contact Tim for a demo or check out our Facebook Page.
Heureka is in partnership with Qualmet Legal. The two legal software has helped numerous companies structure their data as well as save millions in outside legal counsel fees. To Find out how Herueka and Qualmet can help you just as they have with FedEx, Atria, as well as others please check out our website here!